Inverse Gas Chromatography
Surface Energy Analyzer (iGC-SEA)
As the world's first, most advanced, and only purpose-built commercial iGC instrument, the Inverse Gas Chromatography Surface Energy Analyzer, or iGC-SEA, is the first choice of laboratories across the world for determining surface energy properties.
With the unique SMS injection system, the instrument provides a wide range of injection concentrations with unrivalled accuracy and reproducibility. Since the release of the iGC-SEA, Surface Measurement Systems have set the standard in iGC-based instrumentation, with this system marking the culmination of all our scientific expertise and engineering knowledge.
The iGC-SEA is based on Inverse Gas Chromatography (iGC) methodology, a gas phase technique for characterizing surface and bulk properties of solid materials. The principles of iGC are very simple, with a cylindrical column being uniformly packed with the solid material being analyzed. Pulses of contact concentration of gas is then injected down the column at a fixed carrier gas flow rate. The injected gas molecules passing over the material are adsorbed on the surface with a partition coefficient Ks:
Ks = Vn / Ws
Where Vn is the net retention volume – the volume of carrier gas required to elute the injection through the column, and Ws is the mass of the sample. With the Vn indicating how strongly the probe gas interacts with the solid sample; a wide range of surface and bulk properties can be calculated.
World's Most Advanced & Only Purpose-Built iGC Instrument
Discover what makes the iGC-SEA the world's most advanced iGC instrument.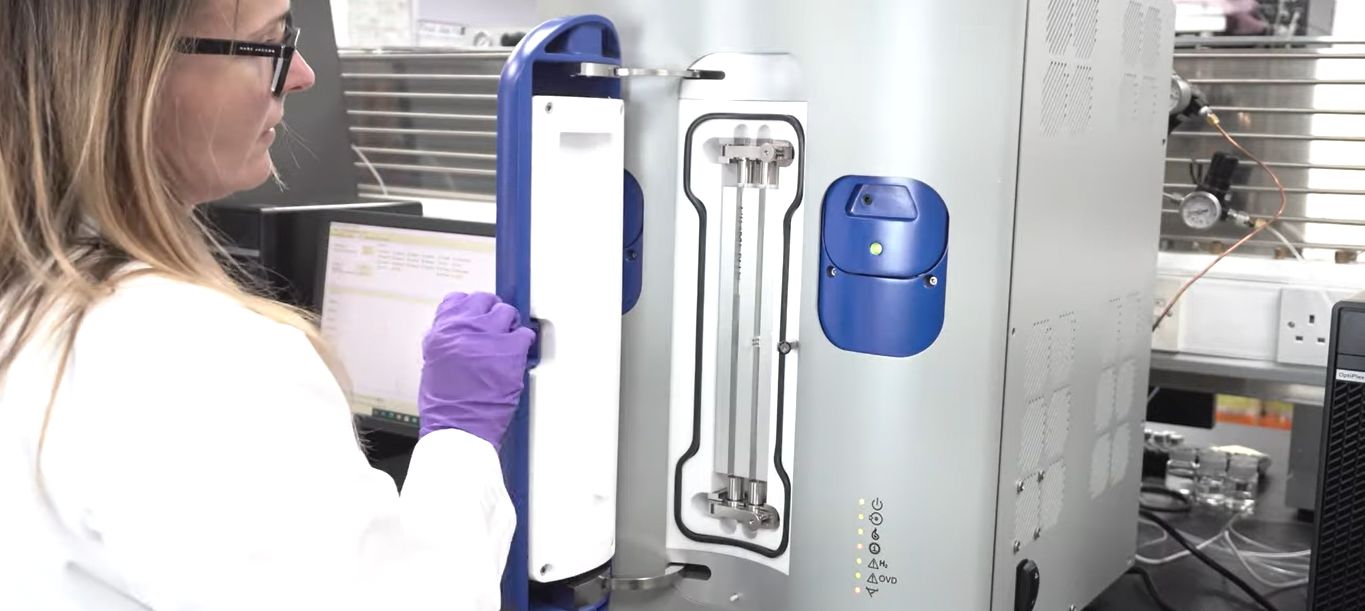 Unrivaled accuracy and repeatability
The use of the iGC principle and several innovative instrument features enable incredible accuracy and reproducibility in your results.
Fully automated operation
The innovative engineering of the iGC-SEA, along with purpose-built control software, reduces operator time with fully automated experiments.
Up to 12 different probe gas molecules
With up to 12 different possible gas probe molecules, run a series of experiments and gain a huge range of iGC measurements.
In-Situ sample pre-conditioning
With modular accessories to enable in-situ sample preconditioning, understand how the surface properties of your solids change at a range of temperatures and conditions.
Benefits
Applications
Schematics
Benefits
Unrivaled accuracy and repeatability
Fully automated operation
Comprehensive data analysis software
Up to 12 different probe gas molecules
User-friendly wizard-based software
Optional humidity control
In-Situ sample pre-conditioning
Wide temperature range
Column packing accessory
Applications
Dispersive and polar surface energies
Heats and entropies of adsorption
Acid/base interactions
Phase transitions
Sorption isotherms
Permeability, solubility, and diffusion
Micropore and mesopore distributions
Competitive (Multicomponent) adsorption
Surface energy heterogeneity mapping
Schematics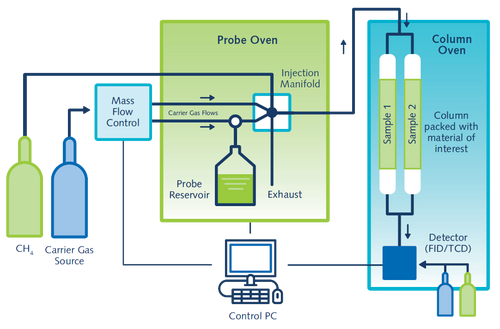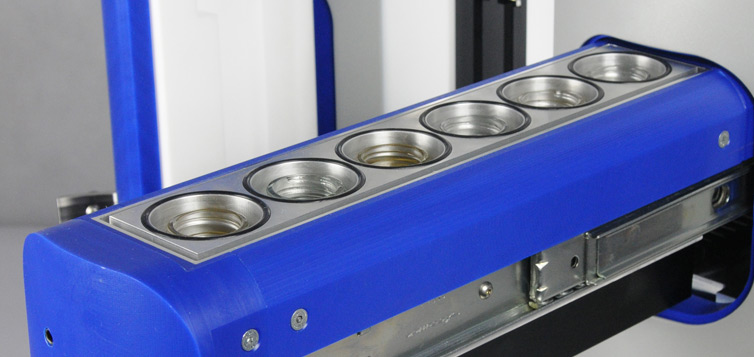 Bring the iGC-SEA to your laboratory
The iGC-SEA offers a range of unique materials characterization capabilities. To find out more about the iGC-SEA and its modular accessories, or to discuss a quote, please fill out the forms below.