A Look at the Carbon Capture Networking Night
Unveiling Success: A Night of Collaboration and Passion for a Sustainable Future!
At this year's AICHE Conference, SMS hosted an exclusive networking reception centered around Carbon Capture. The event seamlessly united leading researchers in carbon capture, creating an unforgettable evening marked by profound connections and collaborative exchanges with experts in the field.
Prof. Daryl Williams Toasts to Excellence in Carbon Capture Research
Professor Daryl Williams took the stage to deliver a toast during the evening. With enthusiasm, he not only celebrated the latest strides in carbon capture research but also took the moment to acknowledge and announce the  prize winners!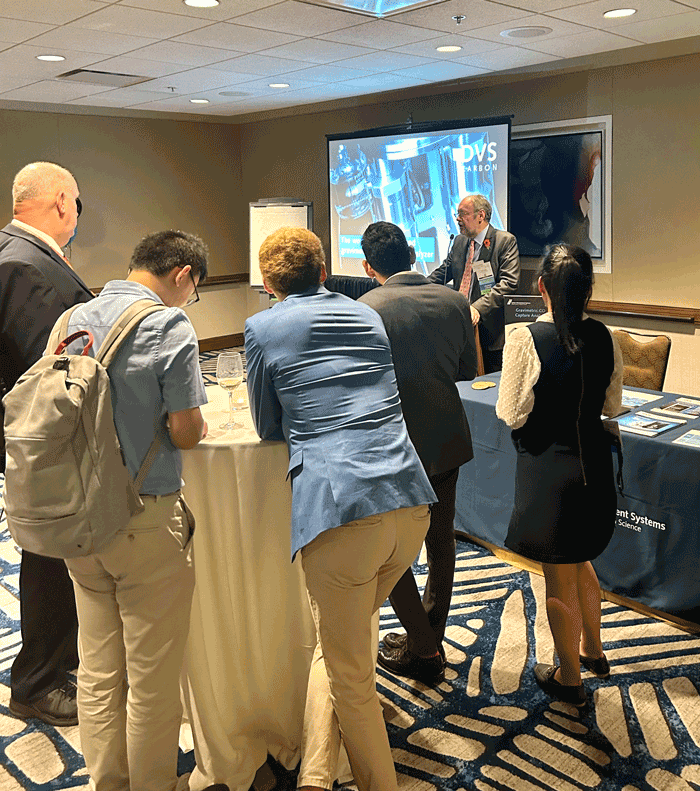 Revolutionizing Carbon Capture: The DVS Carbon Steals the Show
The DVS Carbon, prominently featured at the event, emerged as the focal point of discussions and admiration. As a groundbreaking sorption analyzer, the DVS Carbon is tailored for cutting-edge applications in carbon capture, utilization, and storage (CCUS). This advanced instrument allows precise measurements of CO2 uptake in real-world conditions, offering control over temperature and humidity across a wide range of CO2 concentrations.